In 30 years ASX-IBECO has grown into a dynamic courier company with a strong base in Antwerp. Inspired by the needs of our customers, we have developed a wide range of logistics services. From quay verifications with a unique 2-hour city network, international and national courier services, mail processing to visa desk for travel visas and legalisation of documents. Always driven by quality, reliability and transparency.
On Time Sprinter Service started more than 20 years ago as an express courier in Kortrijk. A 24-hour Benelux network was established shortly afterwards. This has since grown into a versatile network that delivers pallets, long cargoes, goods on racks and packages in one movement. Excellent service, tailor-made solutions and open communication are the ingredients for sustainable growth.
To further expand our services, we are joining forces and becoming ON TIME Logistics.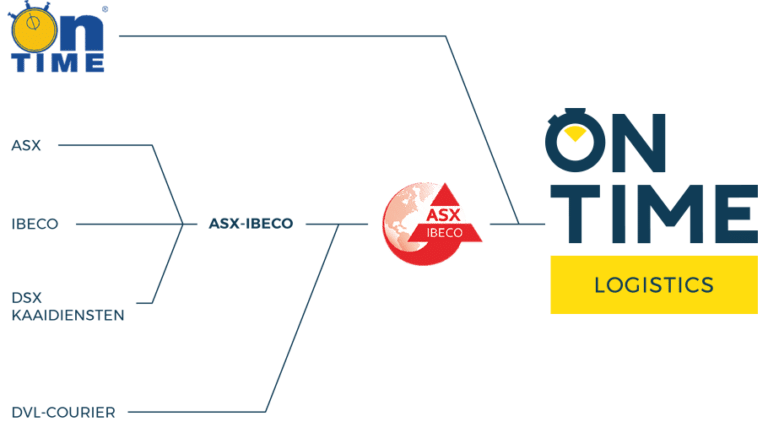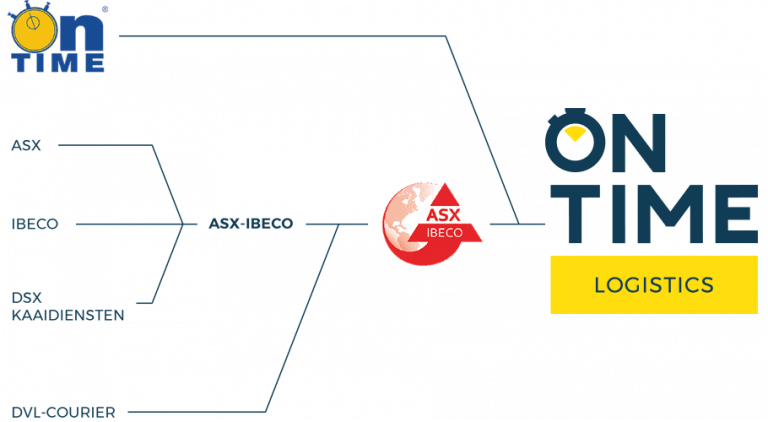 Mission & Vision & Growth
To relieve customers of the burden of logistics with quality services in a sustainable and efficient manner. That's our mission and that's why innovation is at the heart of our business. With 1 collection for all your shipments we distinguish ourselves in the market and that is why we call ourselves 'your logistics connection'.
We believe in the ON TIME growth circles: Passionate employees ensure an excellent customer experience and this leads to sustainable growth.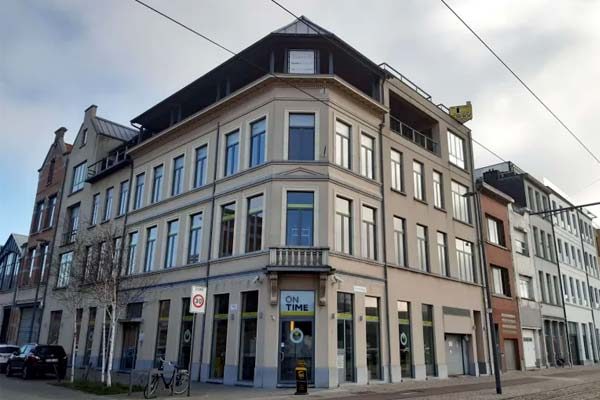 Head office in Antwerp and Kortrijk 4 Distribution centers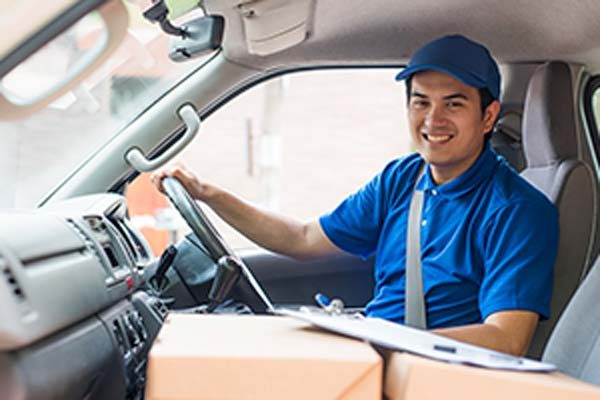 >2.500.000 Assignments per year: every 3 seconds a collection or a delivery!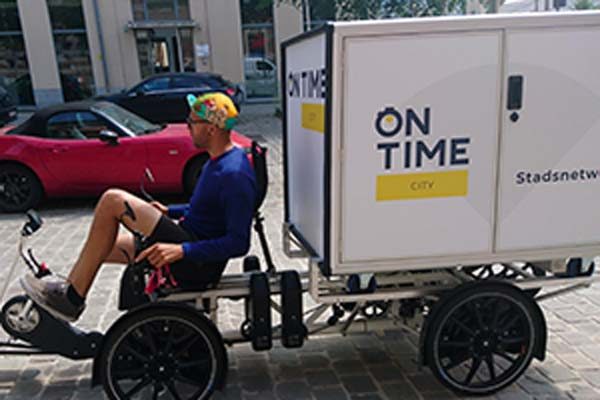 156 Vehicles: from bicycles to trucks
Fusion
ASX-IBECO was established in 1997 through the merger of ASX and IBECO. 2 courier companies from Antwerp join forces to develop a high-performance city courier network with quay services to relieve the maritime sector.
Change of headquarters
In 2006, the head office moves to its current location on the Kattendijkdok, between the Port House and the MAS.
Participation Majority shareholder
Falcon Fund takes a majority stake to further support its long-term growth ambitions.
New brach in Temse
Our distribution center of 3000m² in Temse is opened. It is located at Jan de Malschelaan no. 14.
Sprinter service
The sprint service is established for all urgent, valuable and delicate shipments.
Move distribution center Antwerp
Move from the distribution center Antwerp to Bredastraat no. 147.
Acquisition DVL
Sector partner DVL is taken over and integrated to jointly develop an efficient 2-hour city network.
AEO Certified
We will retain our AEO certificate (Authorized Economic Operator) in 2016. It is a validation of our qualitative approach with attention to safety and fixed procedures.
www.visadesk.be
Visadesk.be is launched in 2017. We share all information that us needed to apply for visas in a well-organized manner via online bookings.
Establishment of SPRINTR
As an innovator in the market, ASX-IBECO takes the initiative in early 2018 to start up SPRINTR: an open platform that unites independent couriers and thus wants to organize the market more efficiently. Useless empty kilometers are a thing of the past.
On Time Sprinter Service
To further expand the services nationally, On Time Sprinter Service from Kortrijk is being added to the group. The high-quality 24-hour distribution network and the sprinter services with concentration in Kortrijk and Rotselaar are great additions to the range of logistics services.
ON TIME Logistics
To expand services, ASX-IBECO and ON TIME bundle their powers and become ON TIME Logistics.