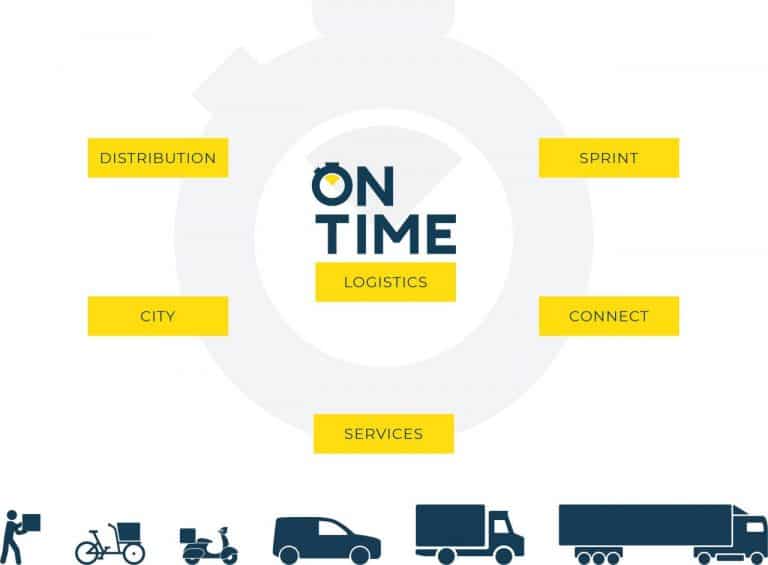 Relieve all customers of their transport concerns. That's our motto.
With a range of logistics services.  We pick up all your shipments with one collection. Whether it concerns your mail, a national shipment or an international parcel or pallet: we're on it. You simply book your orders on an online portal, and ON TIME Logistics does the rest.
You keep track of your shipments with the latest status and information. All neatly grouped in one place. We relieve you of your transport concerns with transparent invoicing, 1 collection, access to the main national and international networks and a personal follow-up by our specialists.
ON TIME-online is our unique customer portal where you can easily create a wide variety of orders.
Our services are highly automated, and that means you can closely monitor everything. The status of your shipments is displayed in real time. Also for shipments delivered by our partners such as DHL, PostNL, Fedex, UPS. …
You also have access to your invoices and all useful information. This allows you to focus on your business, resulting in carefree logistics.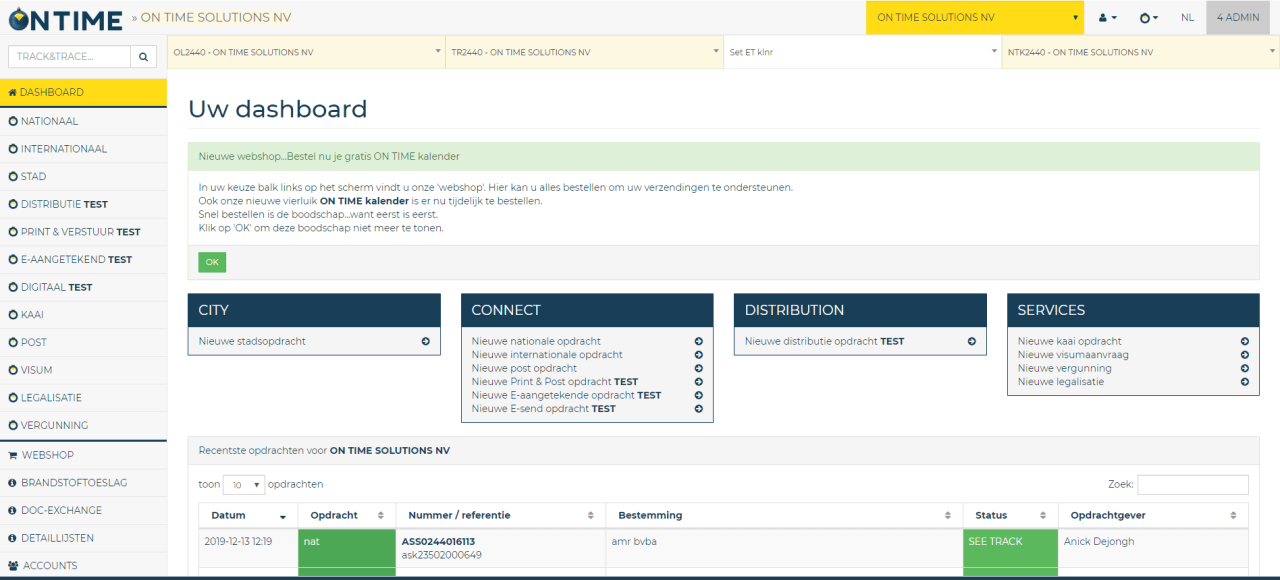 Choose from the range of logistics solutions
City
2h Antwerp
24h Antwerp


Connect
National/International
Post