Sustainable deliveries provided by ON TIME bike couriers
By the word sustainability we understand a world where people, the environment and the economy are in balance with each other. Our society is changing at a rapid pace. New technologies and concepts are forcing us to be flexible and to adapt permanently. Companies always have to make strategic choices in order to continue to grow and offer sustainable solutions by 2020. Sustainability is becoming the new normal.
A creative & sustainable solution for the 'last mile' deliveries are among others the bicycle couriers of ON TIME Logistics. With its unique city network in Antwerp, ON TIME City offers 3 pick-up and delivery rounds per day. In Antwerp, shipments are picked up and delivered within 3 hours. For more control you can even choose in which of the 3 delivery rounds your shipment will be delivered. The bicycle network already started in May 2016. It started as a document network to support fast processing of files in the harbour. Quickly and reliably circulating documents between the various actors in the port were at the basis of the city network. That is why scanning and traceability of shipments was always the top priority.
Meanwhile, more and more parcels are being sent within this unique network. Of course, not all shipments are suitable for delivery by bicycle. Don't worry, because bicycles are supplemented with CNG-powered vehicles where necessary, so that the 'last mile' is always as environmentally friendly as possible.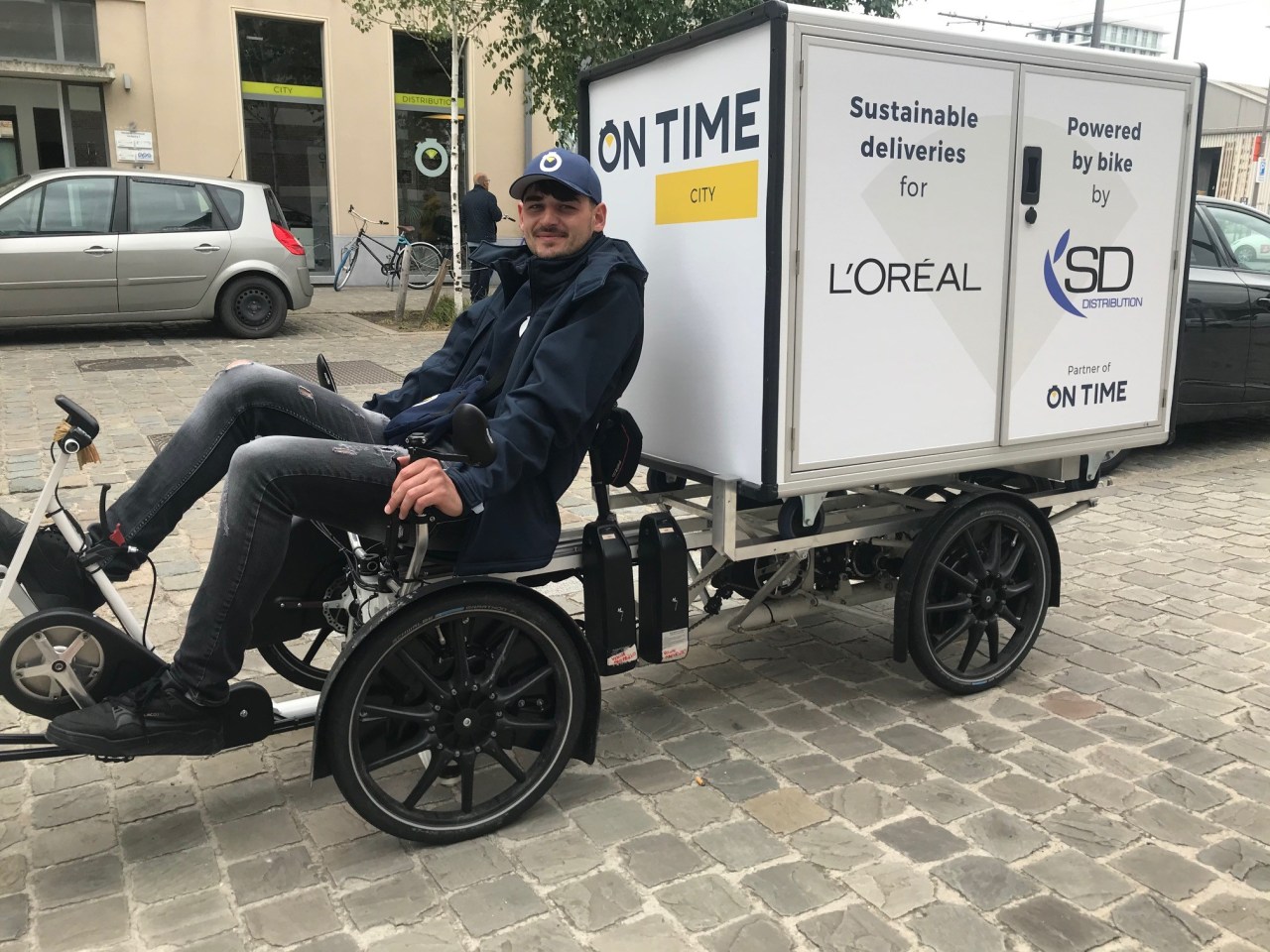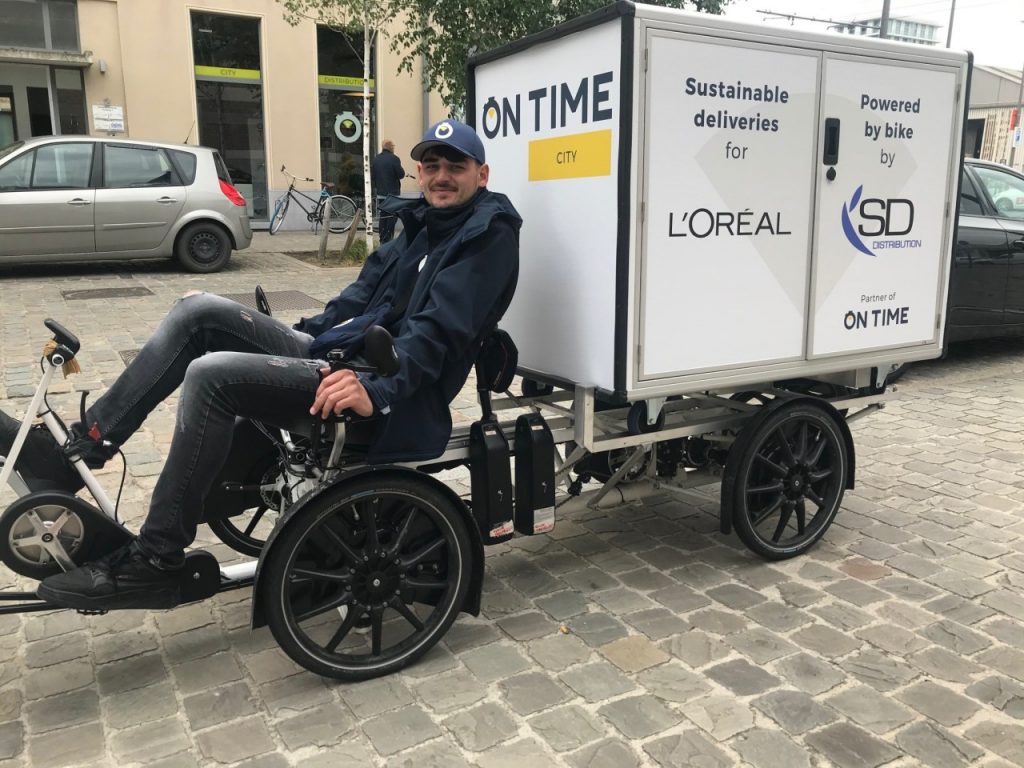 As a sender you don't have to worry. You can easily register all your shipments on ON TIME-Online, or via a direct link to your systems, and ON TIME provides the most efficient solution. We connect all your shipments, including mail and international shipments, to the right solution.
We also put our network at the service of other logistics companies. For example, ON TIME has entered into a partnership with SD logististics for green deliveries in Antwerp. As a result of this partnership, L'Oréal's products, for example, are delivered sustainably.
Our objective is to expand and open up the network even further. Only through cooperation can we achieve sustainability and profitability. In this way, we also make the city more liveable for everyone. Would you like to know more about the possibilities? Then contact us today.